Erik Garcia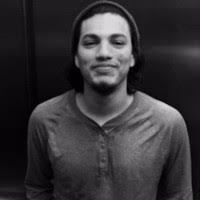 Erik Garcia is a community organizer. He is currently a Policy Advocate and Organizer with ACLU SoCal combatting detentions and deportations in Orange County, and has been a part of the migrant justice movement combatting detentions and deportations for 6 years.
As Policy Advocate and Organizer for ACLU SoCal,  Erik works with diverse communities within Orange County and Statewide to build coalitions to advocate for policy changes and expand the local infrastructure to respond to detentions and deportations. He currently serves on Santa Ana's Sanctuary City Advisory Board, which advises city agencies, including the police department, on how they should comply with the Sanctuary City Ordinance. Erik has been instrumental in the development of the Orange County Rapid Response Network and continues to work as a close partner to help community members to organize around their individual circumstances.
Prior to joining ACLU So Cal, Erik organized at the grassroots-level in Santa Ana, a city which has always expanded the understanding of what is possible when we organize. The connections he has built with some of the most resilient and creative people this movement has to offer inspire him to continue to do what he can to build this movement and to contribute to our collective liberation.