Erik Garcia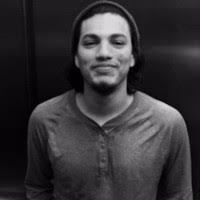 Erik Garcia, originally from Mexico, has organized as part of the migrant justice movement combatting detentions and deportations over the last nine years. He is currently the Organizing and Program Manager with the Long Beach Immigrant Rights Coalition where he contributes to building and sustaining a thriving immigrant-led movement to end the criminalization of immigrants and secure bold protections and opportunities that allow immigrant communities to thrive.
Prior to joining LBIRC, Erik was the Director of Organizing and Membership with the Colorado Immigrant Rights Coalition, where he oversaw a brilliant team of campaign managers, organizers, and members to respond to community priorities and needs. While at CIRC, Erik led their strategic engagement in federal work with an emphasis on demanding citizenship for all.
Erik previously organized in Orange County and Statewide with the ACLU of Southern California to build coalitions to advocate for policy changes and expand local infrastructures to respond to detentions and deportations. He previously served on Santa Ana's Sanctuary City Advisory Board, which advises city agencies and departments on how to comply with the Sanctuary City Ordinance. Erik has been instrumental in the founding and development of the Orange County Rapid Response Network.
Erik also organized at the grassroots level with Orange County Immigrant Youth United in Orange County and Santa Ana, a city whose people have always expanded their understanding of what is possible when we organize. The connections he has built with some of the most resilient and creative people who are a part of this movement for change inspire him to continue to do what he can to build this movement and to contribute to our collective liberation."