Don Daucher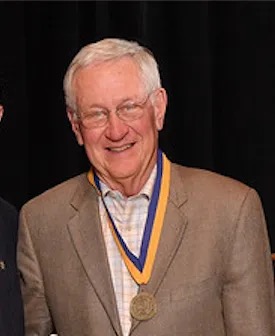 Don is a retired attorney and law professor.  He was a civil litigation attorney for 36 years with the Paul Hastings firm and was managing partner of that firm for 7 1/2 years.  When he retired from Paul Hastings in 2007 he became a full time professor of law for 8 1/2 years.  For the last few of those years he held the faculty conferred title Distinguished Professor of the Legal Profession.  Since his retirement as a law professor he has remained active teaching CLE courses at the Public Law Center in Santa Ana where he holds the title of Senior Counselor.
During his time with Paul Hastings Don served as chair of its litigation department and on various law related boards, including the Los Angeles County Bar Foundation (where he served a term as President) and the predecessor to what is now known as the Public Law Center.
Don holds a B.S. degree from the University of Rochester and a J.D, degree from Duke University where he was an elected editor of the Duke Law Journal and Order of the Coif.  Don has been married 51 years to Lynn, a former California Assemblywoman.  They have four children and 11 grandchildren who they would like to see grow up in a country known for its fairness and compassion.